Accurate real time tracking
Accurate real time tracking with Xoom by Xlerate
Accurate real time tracking
Real time visibility of your vehicle/assets and driver locations on a detailed map
'Breadcrumb trail' shows the detailed activity of a vehicle
See customer data on the map
Events and alerts give you greater control of your operations
Map runs seamlessly across borders
The map says it all
The Xoom map lets you view all relevant data from a single interface, including address of current location, vehicle speed, driver direction, engine status, job in progress, messages sent and received, driver information and much more. Digital mapping lets you quickly find addresses and dispatch the closest vehicle.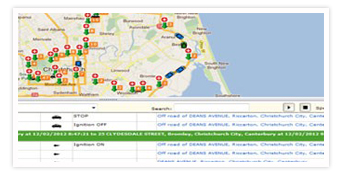 See what's been happening
Full history shows the detailed activity of a vehicle as a 'breadcrumb trail'. Driver, vehicle, speed, geo boundary, customer and event details are available in the list view below the map display. The popup map window allows you to view details of any point in the trail, without losing perspective of the overall activity. The play button gives you point by point replay of a vehicle's movement throughout the day.
Add customer data to the map
You can upload and visualize your customer data on the map, create geo-boundaries and view vehicles as they enter, leave or stop at customer sites. You can search for addresses, customers, geo-boundaries and locate vehicles nearest to any site.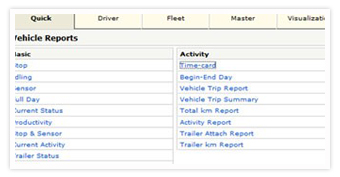 Comprehensive reporting
Xoom offers extensive out-of-the-box reporting by fleet, vehicle or driver. All reports are available in multiple formats and are suitable for export to other systems for integration or extended reporting requirements. All reports are fully integrated with the map view and allow events to be examined in location context.
Events and alerts
Enter alerting rules and receive notifications of violations, so you can control your operations by exception without spending a lot of time checking reports or clicking on maps. Alerts appear in a popup alert panel on toolbar, and can also be delivered to you via SMS, e-mail and fax. Events include idling, customer visits, geo-boundaries, speeding, ignition on/off, use of vehicle after hours and more. Alerts include maintenance due, registration renewals, insurance due, payments due, license renewals and more.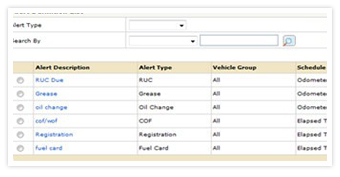 Across borders
Our map runs seamlessly across multiple countries, e.g. in the Middle East. Users can track their vehicles doing cross border travel in the region.