Xnapp Compliance
Improve your compliance performance with Xnapp Compliance
Ideal for any business that has to adhere to statutory obligations
Ideal for any business that has to adhere to statutory obligations
Total transparency of compliance performance
Easy adherence to statutory obligations
Dramatic cost reductions
Automated key functions
Elimination of paperwork
Reduced errors and delays
Specialized reporting
Stay compliant automatically
Xnapp Compliance automates key functions, such as electronic drivers' logs, inspections and checklists. It makes it easy for your people to record all transactions on their smartphones, so that they can focus on sales and other core business instead of rules and regulations.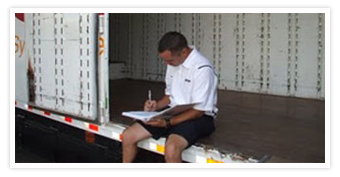 If it's done with paper, you can do it with Xnapp
Any compliance process that currently involves paper can be automated with Xnapp Compliance. Your administrators can be confident that all statutory obligations have been achieved. Data is reliably collected and delivered back to your audit processes, without any paper shuffling.
Secure user authentication process
Latest statutory work rules logic
Simple input design
User review of collected data
Print option (supports wireless printer)
Audible alerts based on applied rules
Daily data transfer to secure Xnapp servers
Regular application requirement checks on mobile device