Xnapp Sales Force Automation
Reduce errors and increase daily sales with Xnapp Sales & Territory Management
Automates the sales field process for FMCG industry to reduce errors and increase daily sales
Supports FMCG on-the-road sales force
Fits any kind of sales and distribution model
Better territory planning and control
Faster order to invoice
Greater visibility of sales rep productivity
Efficient stock replenishment improves customer satisfaction
Reduced administration in back office
Make every rep more efficient
Xnapp Sales Force Automation is a simple FMCG field force automation solution that increases efficiency of every rep to improve customer service and increase sales. It drives compliance and in-store execution behaviour of sales reps with order suggestions and self-measurement on various targets (sales, linearity, focus brands, collection, merchandising etc). Your sales force will have more time for selling and fewer opportunities to make mistakes.
Keep the customers satisfied
Improved forecasting and order planning decreases the risk of stock outs and returns. Transport costs are reduced and customers are happier.
Superior mapping for better management
The map overlay shows distribution width of a particular brand/SKU, beat or class of outlets. You'll always have a clear view of all last mile sales with single repository and real time data synchronisations. Xnapp Sales Force automation aids TSIs and ASMs with real time visibility, reporting and intelligence around beat/rep productivity, distribution width coverage, drop size analysis and more. Reports can be automatically sent to mailbox; key metrices can be sent by SMS.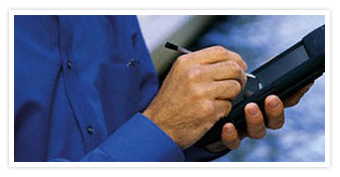 Fits your business
Xnapp Sales Force Automation can be adapted to fit any kind of business model in the FMCG sector. It integrates with your ERP system and addresses all aspects of secondary sales and distribution.
Order entry
Sales returns
Collections
Plan beat cycles
Monitor field progress
Track order generation and collection online
Guard on field activities
Schemes and promotions
Merchandising
Viewing retail off take history
Performance review against width and depth
Integration with existing ERP system